PEPLUM (Deluxe)
PEPLUM
Deluxe!
The oldest game by Sequentia Soft, 48K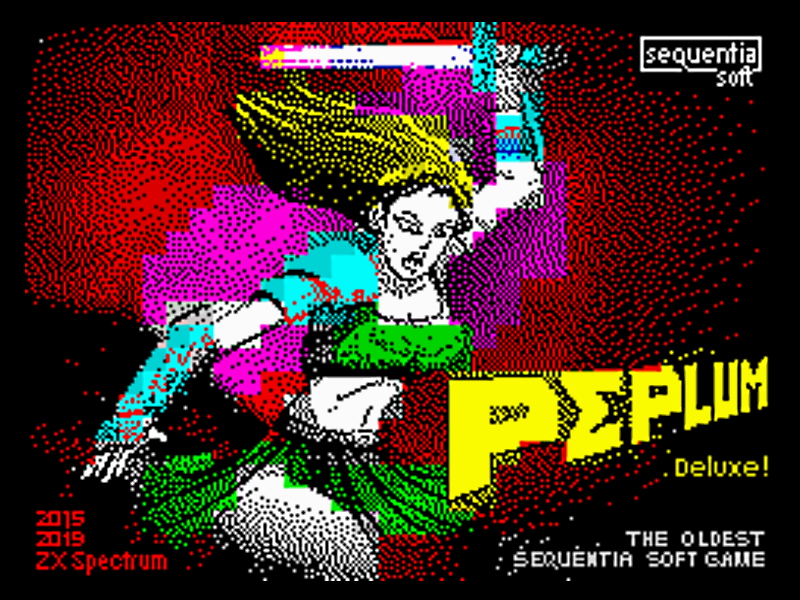 "Peplum" was the first game I made for ZX Spectrum. I did it in 2015 with the old AGD 3.0 engine. My limited knowledge, as a newbie in AGD, resulted in a simple game with many limitations that I launched in 2019. I did it step by step, with many errors and a lot of ignorance. When I launched it, the game was complete but it wasn't as good as I would have liked.
Today, in 2023, having learned more from AGD, especially with my new title "Storm over Valhalla", I have decided to improve the "Peplum" a little. It is not a remake, it is just a superficial improvement so that the game has a minimum level. So it can be said that it is almost the same "Peplum" from 2015 but with slight code and sprite improvements. This way I can leave the game as I would have liked to present it.
I ask you to enjoy this Deluxe version (possible v. 1.9) but knowing that it was my first attempt and oldest development. Don't judge it too harsh and if you want a slightly more complex game, take a look at my "Storm over Valhalla".
Fran Kapilla.
INSTRUCTIONS:
You can kill soldiers and flying harpies with your sword, but not skeletons or ghosts. Pick the 19 runes.
CONTROLS:
O left, P right, Q jump,
M+move sword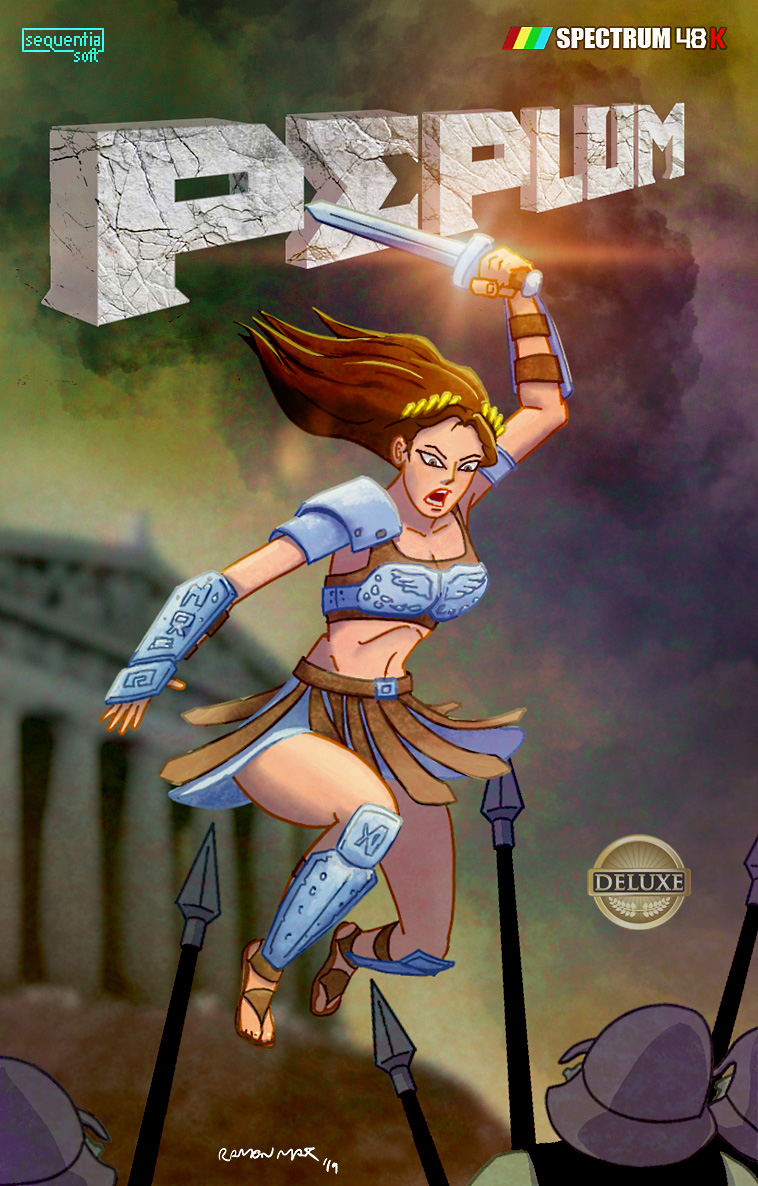 Poster created by RamonMax ¡

SYNOPSIS:
An evil power has stolen the sacred runes that the Athenians kept. Runes that are a source of power and health. The heroic Rosístraca sets out in search of those runes. Zeus, father of all the gods, will help her by placing a magic sword hidden in the temple (in the middle of the game) and the goddess Athena will help by giving more lives to Rosistraca in her particular odyssey.
PEPLUM is a classic platform that is developed through
30 levels that increase in difficulty.

Spanish:
El "Peplum" fue el primer juego que hice para ZX Spectrum. Lo hice en 2015 con el viejo engine AGD 3.0. Mi escaso conocimiento, como novato del AGD, dieron como resultado un juego simple y con muchas limitaciones que lancé en 2019. Lo fui haciendo poco a poco, con muchos errores y mucho desconocimiento. Cuando lo lancé, el juego estaba completo pero no estaba tan bien como me hubiese gustado.
Hoy, en 2023, habiendo aprendido más de AGD, sobretodo con mi nuevo título "Storm over Valhalla", me he animado a mejorar un poco el "Peplum". No es un remake, es tan sólo una mejora superficial para que el juego tenga un nivel mínimo. Así que puede decirse que es casi el mismo "Peplum" de 2015 pero con ligeras mejoras de código y sprites. Así puedo dejar el juego tal como me hubiese gustado presentarlo.
Os pido que disfrutéis esta versión Deluxe (por no ponerle v. 1.9) pero sabiendo que fue mi primer intento y más antiguo desarrollo. No lo juzguéis demasiado duro y si queréis un juego algo más complejo, echad un vistado a mi "Storm over Valhalla".
SINOPSIS:
Un maléfico poder ha robado las runas sagradas que los atenienses guardaban. Runas que son fuente de poder y salud. La heroica Rosístraca se lanza a la búsqueda de esas runas. Zeus, padre de todos los dioses la ayudará, colocando una espada mágica, oculta en el templo (a mitad del juego) y la diosa Atenea ayudará dando más vidas a Rosístraca en su particular odisea.
PEPLUM es un plataformas clásico que se desarrolla a través de 30 niveles que crecen en dificultad.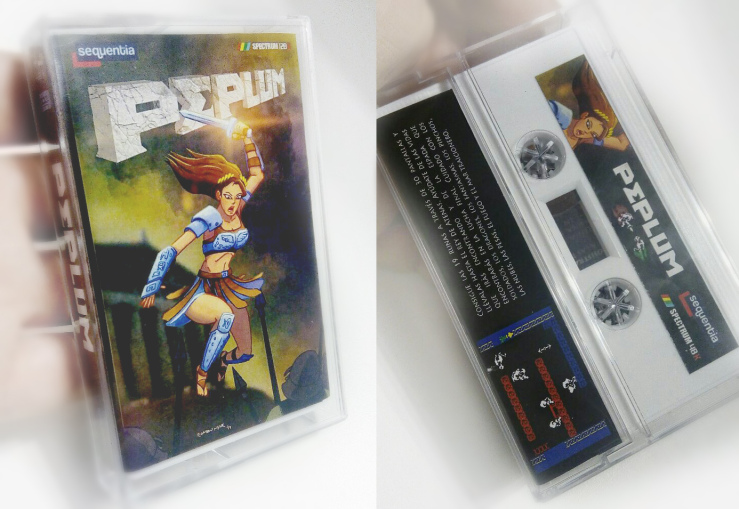 Por último, se agradecen los donativos a quien quiera aportar algo. Es un aliciente para el autor porque se encuentra con unas pequeñas cantidades que alegran el día con arco iris multicolor, como el de tu Spectrum :)
Purchase
In order to download this game you must purchase it at or above the minimum price of $2 USD. You will get access to the following files:
Peplum Deluxe Sequentia_Soft.zip
918 kB