STORM OVER VALHALLA
STORM OVER VALHALLA
SEQUENTIA SOFT
FRAN KAPILLA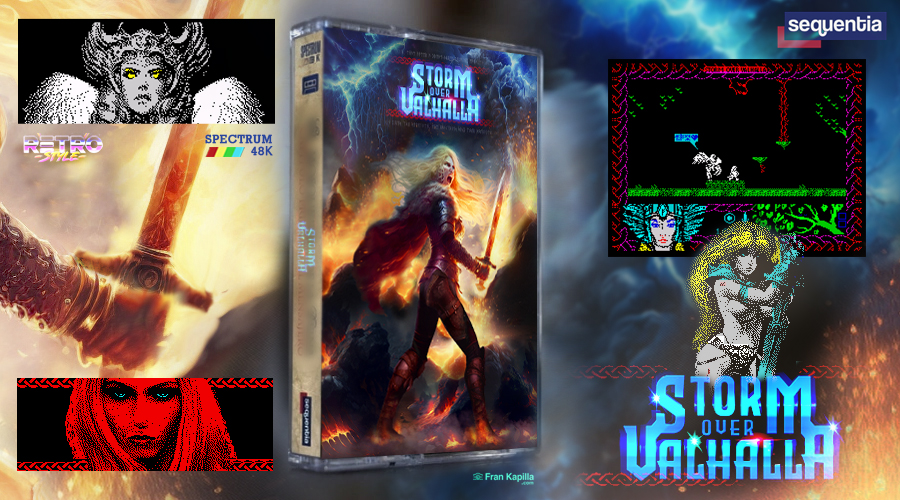 𝔖𝔭𝔢𝔠𝔱𝔯𝔲𝔪 48 𝔎
New! v 1.0 (2023/3/16).
Platform and arcade game for Sinclair Zx Spectrum. You can play on any emulator or on the real machine. Donations are appreciated!
【the story】
The old legends tell, the old Edda's books tell... in the distant kingdom of Asgard, the sacred tree that unites the nine worlds has lost part of its magical leaves. The gods of Valhalla need your help. You are Rangrid, a viking warrior of Midgard. Your mission is to enter the castle of the evil Sjkaldi and retrieve the 11 leaves for Yggdrasil. Eleven is the magic number that protects the Brifost Bridge. Eleven are the Valkyries, eleven are the sons of Odin. Eleven are the leaves, eleven is the magic number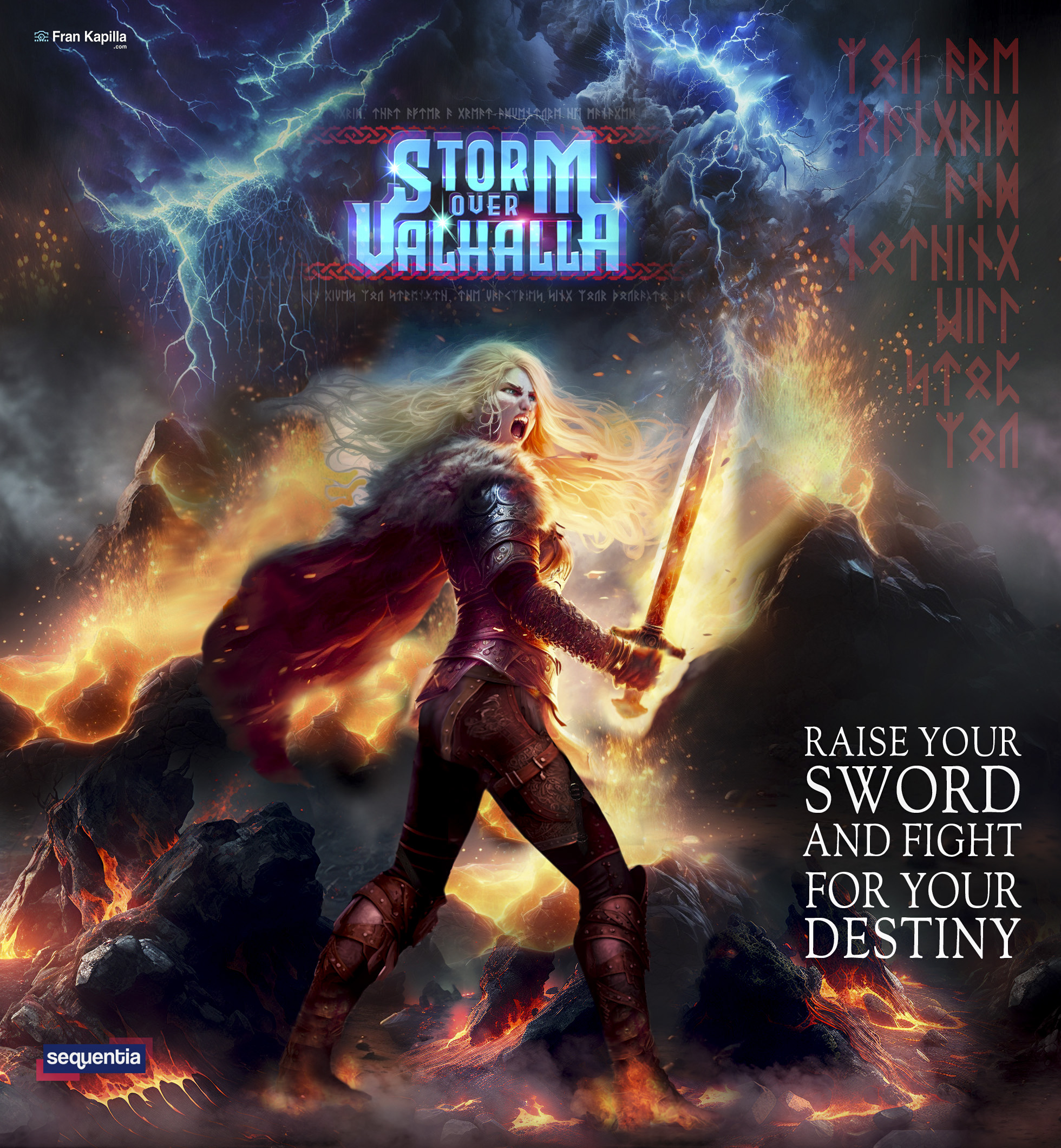 Poster design by Fran Kapilla
【the controls】

Q (up) A (down and shield)
O (left) P (right) M (sword)
THE GAME
30 screens that form the castle of the evil Sjkaldi and the tree Yggdradil's forest. You can move through all the screens in any direction, back and forth. The map is made up of platforms but there are also enemies you have to fight. Each enemy has its vital points. For example, you can block enemy arrows or sword blows with your shield. Then with your sword you can finish them off.
Forest, lava, spikes, traps, caves, swimming water, castle rooms, keys, levers, etc. The game appears to have a very classic aesthetic, but I have tried to give it a personal touch, especially set in the Nordic myths.

EXTRA MINIGAME
There is an epilogue, it is a mini game of text options. It is something very brief that serves as an end. The epilogue is in English and Spanish, different versions.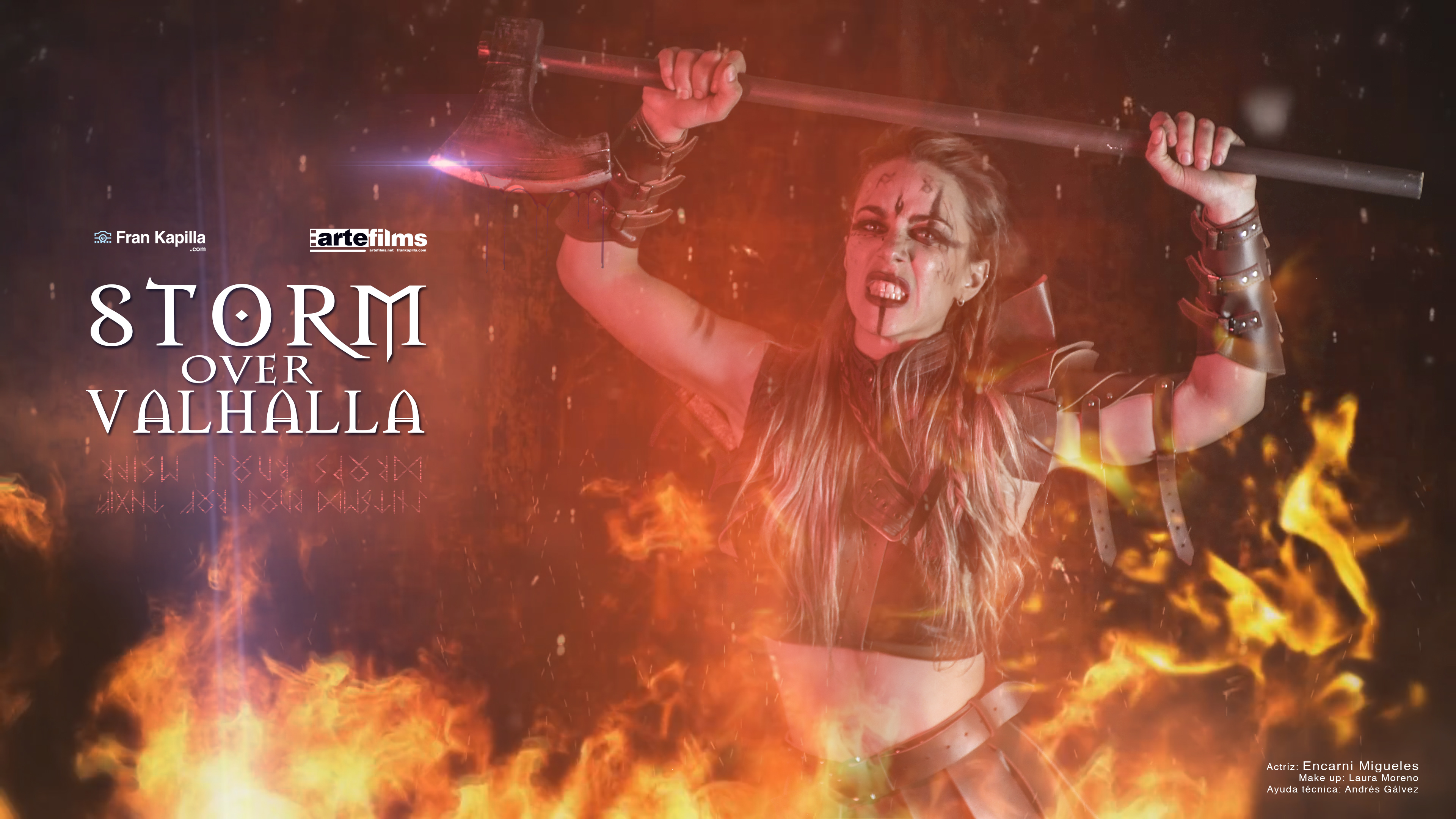 Frame from Film Spot real action
SEQUENTIA SOFT
It is a wonderful hobby that I do when I have time and when I can. The donations I receive are spent on buying other friends' games or buying books about the Spectrum.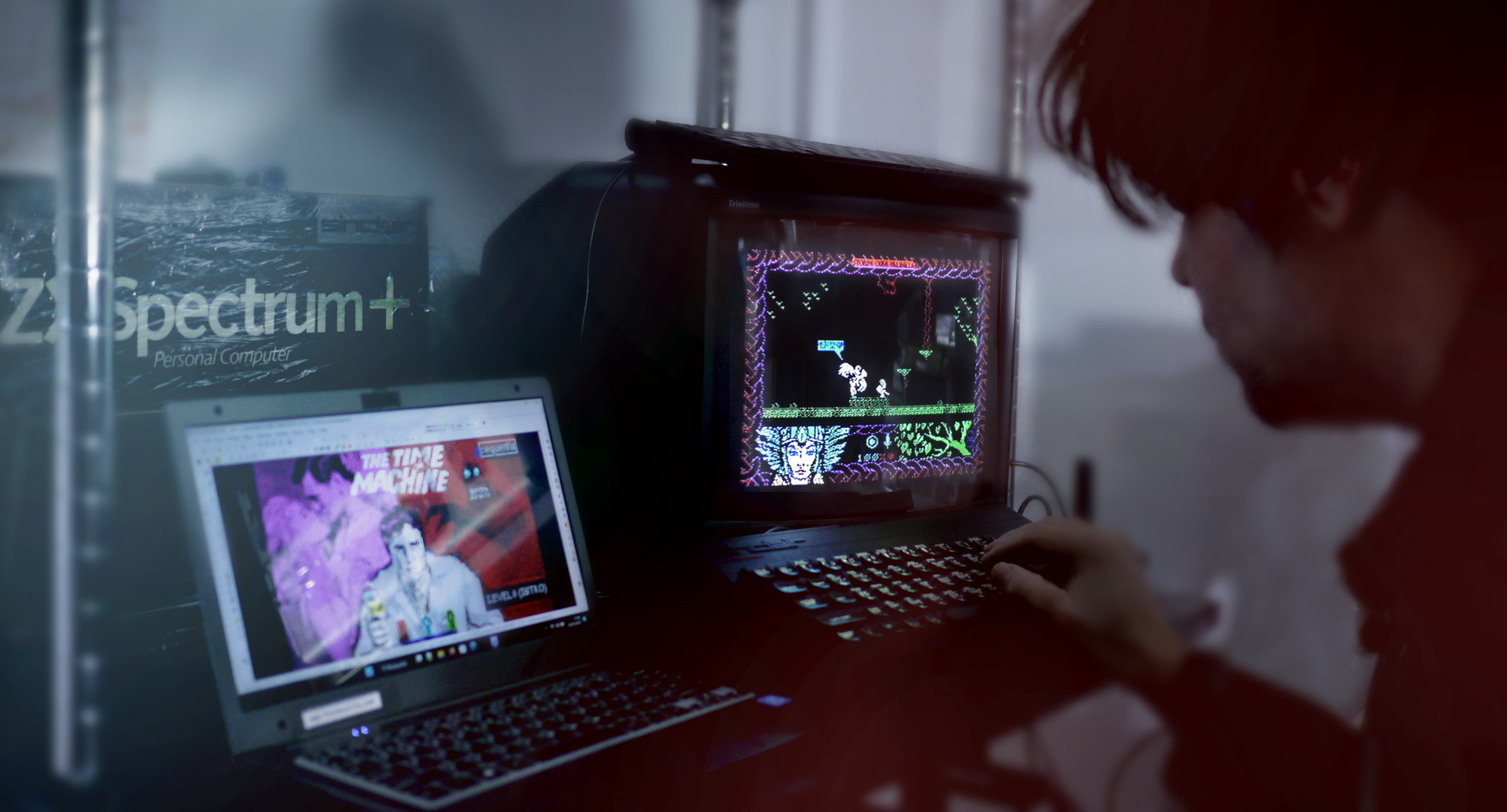 Purchase
In order to download this game you must purchase it at or above the minimum price of $3 USD. You will get access to the following files:
first trailer (no actress only gameplay) storm.mp4
69 MB
Final trailer filmed with actress + gameplay storm over valhalla.mp4
frame spot storm over valhalla 02.jpg
4 MB
storm over valhalla artefilms 01.jpg
2 MB
storm over valhalla artefilms 02.jpg
3 MB
ytstorm over valhalla artefilms 01.jpg
1 MB
Storm over Valhalla (Sequentia Soft Fran Kapilla 2023) v.1.zip
1 MB